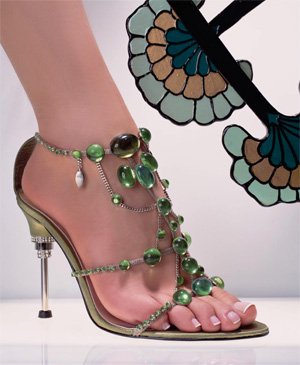 Don't be afraid to do something wacky with your hair. It's hair. You can change it. Put in a pink streak, cut it all off, wear a rhinestone barrette. It is you that is beautiful, not your hair.
Put orange and yellow and pink together somewhere in your life. If you like it, it will lift your spirits. If you don't like it, it will be a silly spot in your controlled life. it's win-win.
Eat a delicious dessert with full-caff coffee after dinner once in a while. It does not make you bad or weak. It does not make you foolish because now you can't sleep. Stay awake and think about how lovely it is to be so sweet to yourself.
Wait until one of those inevitable moments when you say or do something mortifying. Look forward to it. Know that it is coming. Welcome it. When it finally arrives, look it over, examine it, think about it and realize...nobody died. It's ok.
Wear giant fake diamond earrings. Unless you're a man. Never mind, go ahead regardless.
If you get dressed and find your jeans are too tight, put on some sweatpants and realize that you can reverse the process. But only if you want to. You can also buy bigger jeans. Either option is acceptable.
Wear comfortable shoes that are not attractive. Wear fabulous uncomfortable shoes. Decide every day which one you want to do. Don't let anyone tell you which days are which.
If you need something from God and have not prayed or studied your Bible lately, ask him for it anyway. Be bold. Be brave. Be sure that he is not a distant relative who is angry that you haven't called lately. Consider it a moment to realize your faith still drives you back so it is still there. And realize that his love has held him close anyway.