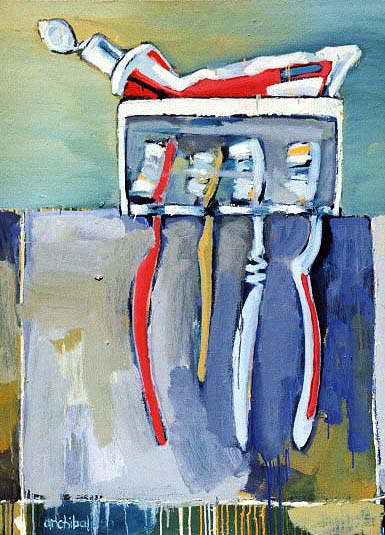 You may recall the Mr.'s recent frustration at having found his toothbrush in the shower only to learn that Jay has been using it at his leisure. This prompted said Mr. to replace his toothbrush and give stern warning that persons must use their own personal brushes from now on.
Well, yesterday I noticed there were three toothbrushes in the toothbrush holder. Four people live here. No one could identify which brush was missing. Or when it disappeared. Or for that matter, which brush they believe to be their own. Except me, mine's pink.
So we had another toothbrush tirade followed by four new replacement brushes, strict toothbrush assignment and threats of severe beatings for those who do not abide by the expected toothbrush guidelines.
This is a high tension household we live in. No wonder I'm so tired.
Proverbs 3:1
My son, do not forget my teaching, But let your heart keep my commandments...