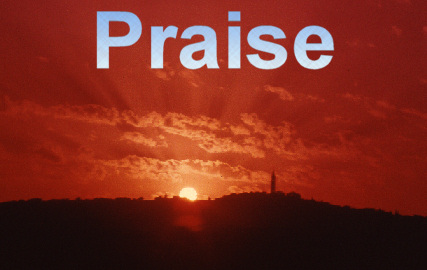 Psalm 77:

11

I will remember the deeds of the LORD; yes, I will remember your miracles of long ago.
Has God ever failed you? Do you have anything at all you could tell us about that he did in addition to saving you (which is quite enough!)?
I was worrying about a few different things when it
occurred
to me that I was trying to earn the right to God taking care of me. Can't be done. It's only because I am his that I dare ask for his favor. The cool thing is that when I started thinking back over all the times I have been saved from myself and circumstances despite my unworthiness, I started praising him all over again.
Praise is power, in case you didn't know.
Today I am not going to ask for anything. I am just going to praise my God.