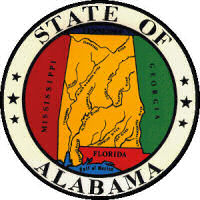 The Mr. and Mac left right after church on Sunday for the 12 hour drive to Alabama. Dean's parent's moved there from Michigan just after Mac was born. Last year they made the trip here for Jay's graduation party but this year they weren't up to the drive for Mac and so my men are headed South.
Dean's dad will be eighty in a few months and his mom is not in good health. For the first several years they lived in Alabama, they would come back this way to see family (Dean's grandmother lives here, as do his aunts). As time has gone by, it's become harder and Dean has tried to make it there at least every few years. Now, there is an unspoken urgency for him. Now, we aren't sure year by year what the future holds. Will this be the "last time?" Morbid but reality at this stage in life. So he goes.
Jay and I have to work so it's just Dean and Mac on the road. They will visit a few days and head back on Wednesday so Mac can register for classes on Thursday. It'll be a quick and tiring trip. I suspect that it will be as emotionally taxing as it will be physically. Dean said to me, "I think this will be a sad trip." I hope not. But my parents are younger and healthier and they live three blocks away. I imagine that saying good bye now for Dean and his folks will always be with a little sadness and wondering...
Please pray for safe travel to and from Alabama. Pray for a good visit, whatever that might
mean to the entire family.
Maybe today we can all take a moment to pray for families. Whether it's aging parents or rebellious teenagers; it only hurts because of love.
May God bless your family today.
Proverbs 17:
6
Children's children are a crown to the aged, and parents are the pride of their children.