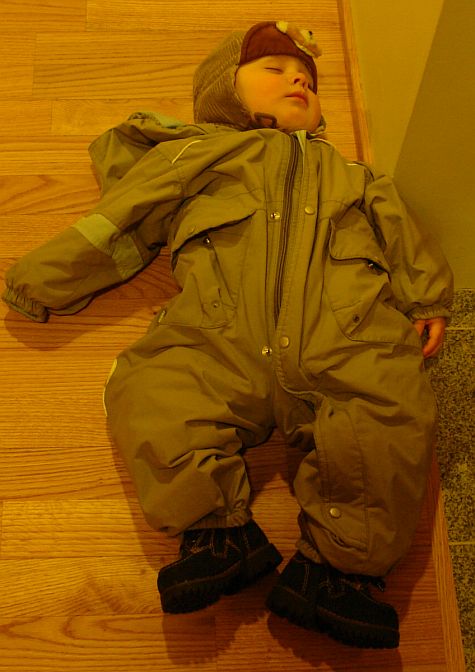 <-- Wonder where I can get one of these get-ups?
I slept in flannel pajamas, socks and a chenille robe and froze all night. Job one this morning, put the electric blanket on the bed! I was on call overnight but happily no phone calls from work. Probably because when I called in at 9:30 I made much ado of my terrible illness. So I slept through the night.
This morning feeling pretty much the same but somehow being that it's my regular day off I resent being sick. Speaking of resentful, I awaken to pop cans in the family room and dirty dishes in the sink. This is perhaps my greatest pet peeve around here, waking up to a messy house. I HATE THAT. I know being that I'm not working today and it took me all of 3 minutes to pick up it's not a big deal but it just grinds me to wake up to a sloppy house. Especially if I went to bed in a neat one.
Well it's laundry day and dirty drawers wait for no man nor unwell woman. Off to get some chores done and to perhaps to put on yet another layer of clothing.
Current read: "Loving Frank."
Revelations 3:16 So then because thou art lukewarm, and neither cold nor hot, I will spue thee out of my mouth.
Good news for me, I'm FREEZING.